ECP Door and Window Frames
Engineered Composite Profiles (ECP) is a unique innovation developed to enhance the existing modules of wood work to better its longevity & convenience for the users and the end customers. Usage is promptly seen in door and window frames. Describing the build of the product it is made with co-extrusion PVC on Engineered Lumber in a system oriented manner.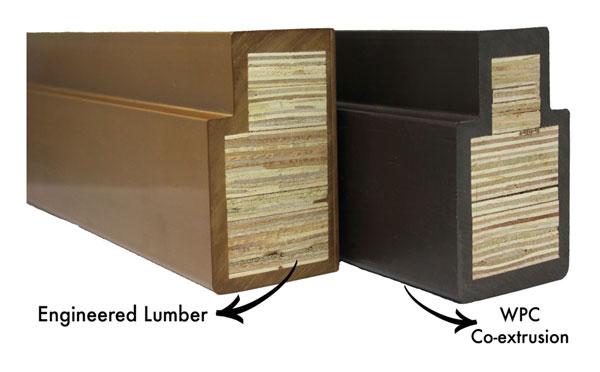 The idea of the product is to provide the market with bet of both worlds. The outer layer provides great resistance to block out harsh weather conditions such as humidity and heavy rainfalls also it 100% termite proof. And Engineered Lumber infill gives it strong screw holding capacity along with superior strength to the profile. The product's main goal is to achieve durability along with everlasting life whilst not compromising on the needs and ease of usage of the customers & end users.
Keeping in mind the environmental impact, it is smartly engineered to be eco-friendly with the core consisting of harvested wood and the outer layer made out of recyclable PVC. Owing to the chemical properties of PVC which has abundance of chlorine in its formulation the product has great fire resistance.
Specifications
The product is currently available in 4"X 2.5" and is versatile to a great extent as it can be painted and polished as per the desire of the user.